Orthodontics
Teeth whitening is an ideal solution for those who have healthy, unrestored teeth with yellow tones. Basically, it is the bleaching of the teeth to make it whiter. Teeth whitening can be accomplished with different methods which include whitening toothpastes, over-the-counter gels, rinses, strips, trays, and whitening agents given by a dentist. Options vary in cost, strength and effectiveness. But be rest assured that almost anybody looking for a bright smile gets the right product that fits the budget.
Orthodontic treatment (braces) and clear aligner is used to set mal aligned teeth and bite problems. Orthodontic treatment can be considered as restorative and cosmetic because it results into functional and beautiful smiles. The treatment will be given depending on the problem of your teeth.
It is generally recommended to begin treatment early. So it is commonly used for young people. Adults make up nearly a third of all orthodontic patients even though orthodontics can be used to treat people of any age. This procedure can maximize your teeth's performance making oral hygiene easier to maintain to give beautiful well-aligned smiles. It can also change the facial appearance such as the jaw, neck and lips.
Orthodontists is responsible to evaluate a patient's bite using several methods such as oral, facial, and functional examinations, intraoral and facial photographs, panoramic and cephalometric x-rays, and impressions of the teeth and bite for models. Orthodontists usually complete an extra two or three years of education in addition to their dental school requirements.
On the first visit, the orthodontist studies the results and uses it to develop individualized treatment plans. On the second visit, the orthodontist provides an estimate of the amount of time the treatment will take. The treatment duration depends on the patient's age and the extensiveness of the procedure. On average, standard treatment is about two years. In order to maximize the effectiveness of the treatment, patients should follow the plan closely.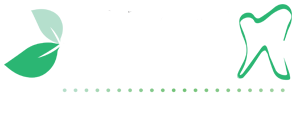 We're here to help you achieve that perfect smile to give you all the confidence in the world. Our dedicated staff are courteous and will do everything to take care of your needs.
Our Location
Balch Springs Dental & Orthodontics
12227 Lake June Road, Suite 500
Balch Springs, TX 75180
Map & Directions
Phone: (972) 216-8880
Fax: (972) 216-8882
Office Hours
| | |
| --- | --- |
| Monday: | 7am - 3pm |
| Tuesday & Thursday: | 11am - 7pm |
| Friday: | 9am - 5pm |
| Saturday: | 9am - 1pm |
| Wednesday & Sunday: | Closed |