Dental Implants
They are replacement tooth roots. They provide fixed or removable replacement teeth that are matched to your natural teeth. Dental implants may be an option for people who have lost a tooth or teeth due to periodontal disease, an injury, or some other reason.
Types of DENTAL Implants
• Endosteal (in the bone): The various types include screws, cylinders or blades surgically placed into the jawbone and they are the most commonly used type of implant. Each implant holds one or more prosthetic teeth. This type of implant is generally used as an alternative for patients with bridges or removable dentures.
• Subperiosteal (on the bone): These types of implants are used for patients who are unable to wear conventional dentures and who have minimal bone height. They are placed on top of the jaw with the metal framework's posts protruding through the gum to hold the prosthesis.
Are You a Candidate for Dental Implants?
The patient has to be in good oral health to be eligible for the dental implant. The jaw bone needs to be strong to support the implant. The candidates also need to have healthy gum tissues that are free of periodontal disease.
The implants are intimately connected with the gum tissues and underlying bone in the mouth. Periodontists are dental experts who specialize specifically in these areas. They are ideal members of your dental implant team. The periodontists have experience working with other dental professionals and they also have the special knowledge, training and facilities that you need to have teeth that look and feel just like your own.
Your dentist and periodontist will work together to make your oral health dreams come true.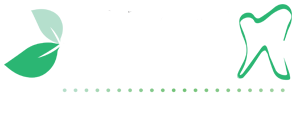 We're here to help you achieve that perfect smile to give you all the confidence in the world. Our dedicated staff are courteous and will do everything to take care of your needs.
Our Location
Balch Springs Dental & Orthodontics
12227 Lake June Road, Suite 500
Balch Springs, TX 75180
Map & Directions
Phone: (972) 216-8880
Fax: (972) 216-8882
Office Hours
| | |
| --- | --- |
| Monday: | 7am - 3pm |
| Tuesday & Thursday: | 11am - 7pm |
| Friday: | 9am - 5pm |
| Saturday: | 9am - 1pm |
| Wednesday & Sunday: | Closed |