Cosmetic Dentistry
Cosmetic dentistry is concerned with improving the appearance of the teeth, mouth and enhancement of a person's smile. It provides optional treatments or services. There are materials such as "dental fillings" (composed of darker colored material) which are available in materials that can be matched to the color of teeth.
Cosmetic dentistry treatments include:
Inlays and Onlays: They are designed to provide a cosmetic way to repair damage from tooth decay. They are commonly made of porcelain or composite materials in order to match the color of teeth. They are durable and can strengthen the teeth up to 75 percent.
Composite bonding: This procedure repairs the appearance of chipped, broken, discolored, or decayed teeth. They require very little drilling of the tooth. The materials are also designed to match the natural color of teeth.
Teeth whitening: It is one the inexpensive cosmetic remedies to improve a person's smile by reversing staining from smoking, food, drinks, or poor oral hygiene. Whitening is the most commonly recommended procedure in cosmetic dentistry.
Dental veneers: This is the provided alternative for teeth whitening. It can also be used if there are gaps between the teeth. The composite or porcelain laminates material are bonded to the front of teeth
Dental implants: These are usually artificial replacement which are made of titanium and are used to substitute missing teeth. The implant is fitted to the crown resulting in a smile that often looks more natural than traditional dentures.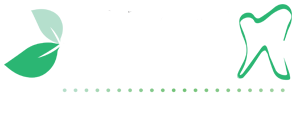 We're here to help you achieve that perfect smile to give you all the confidence in the world. Our dedicated staff are courteous and will do everything to take care of your needs.
Our Location
Balch Springs Dental & Orthodontics
12227 Lake June Road, Suite 500
Balch Springs, TX 75180
Map & Directions
Phone: (972) 216-8880
Fax: (972) 216-8882
Office Hours
| | |
| --- | --- |
| Monday: | 7am - 3pm |
| Tuesday & Thursday: | 11am - 7pm |
| Friday: | 9am - 5pm |
| Saturday: | 9am - 1pm |
| Wednesday & Sunday: | Closed |