Invisaline
They are also known as clear-aligners treatment. The invisible way to straighten your teeth without braces. To discuss clear braces, please feel free to contact us to schedule an appointment.
For information on Invisalign, please visit www.invisalign.com.
Invisalign uses a series of clear removable aligners to straighten your teeth without metal wires or brackets like the dental braces
The aligners are made from 3-D computer imaging technology and a combination of our expertise
The aligners are worn for about 2 weeks. They can only be removed when you are about to eat, drink, brush or floss.
As the aligners are replaced with new ones, your teeth will improved and change position week by week until they have straightened to the desired position we have prescribed.
You'll be required to visit us about once every 6 weeks to ensure that your treatment is progressing as planned.
The total aligners worn throughout the treatment averages 18 – 30 months and the treatment time is between 9 and 15. Both numbers will vary depending on the case.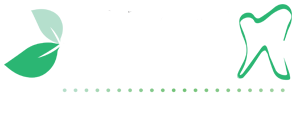 We're here to help you achieve that perfect smile to give you all the confidence in the world. Our dedicated staff are courteous and will do everything to take care of your needs.
Our Location
Balch Springs Dental & Orthodontics
12227 Lake June Road, Suite 500
Balch Springs, TX 75180
Map & Directions
Phone: (972) 216-8880
Fax: (972) 216-8882
Office Hours
| | |
| --- | --- |
| Monday: | 7am - 3pm |
| Tuesday & Thursday: | 11am - 7pm |
| Friday: | 9am - 5pm |
| Saturday: | 9am - 1pm |
| Wednesday & Sunday: | Closed |