Crowns & Caps
Crown or caps can serve as a replacement for decayed teeth above the gum line. They as the healthy teeth but may lose for over time. It would then be replaced. They are properly fit over the damaged teeth and act as it new outer surface. They are made of porcelain, metal with a thin ceramic layer. Gold is also commonly used for teeth in the back of the mouth.
Crowns may be used to:
Replace teeth that have become too broken or decayed to be fixed with a filling
Fill teeth that have the top parts removed from damage
Repair broken or faulty fillings
Enhance the appearance of the tooth
Seal a tooth after a root canal treatment
Having a crown placed in a damaged tooth might take more than two visits to the dentist. The procedure and the step taken by the dentist are highlighted below:
On the first visit, the dentist will numb the area, first placing a jelly-like substance and then injecting an anesthetic. Sometimes the dentist will use nitrous oxide, or "laughing" gas, to reduce the pain and let the patient relax.
One of the preventive measures taken by the dentist is to place a sheet of rubber with a metal frame inside the mouth to keep particles from being swallowed by the patient.
The next step is to drill out and remove the tooth decay. So a mold is created out the impression of the decayed tooth. A technician will be asked to create a crown that fits perfectly around the tooth. The dentist will then cover the decayed tooth with a temporary crown until the permanent crown has been created.
When the permanent crown is ready, the dentist will start by again numbing the area in the same process used before. The temporary crown is then removed and will prepare the patient's tooth for the new permanent crown.
The dentist will cement the permanent crown onto the damaged tooth, encasing it completely. The dentist will test the positioning of the crown by asking the patient to bite down a carbon paper. If it is not placed correctly, the dentist may reshape and polish the crown to make it fit perfectly.
The patient may experience numbness of the lips and gums until the anesthetic wears off after a few hours. If numbness occurs in a certain area, chewing should be avoided there to prevent injury. In the event that the tooth decay is located near the pulp, a bride or implant may be more appropriate as a means of replacing the tooth entirely. If the pulp dies after a crown is placed, a root canal treatment may be necessary in order to remove it.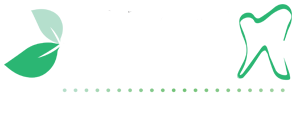 We're here to help you achieve that perfect smile to give you all the confidence in the world. Our dedicated staff are courteous and will do everything to take care of your needs.
Our Location
Balch Springs Dental & Orthodontics
12227 Lake June Road, Suite 500
Balch Springs, TX 75180
Map & Directions
Phone: (972) 216-8880
Fax: (972) 216-8882
Office Hours
| | |
| --- | --- |
| Monday: | 7am - 3pm |
| Tuesday & Thursday: | 11am - 7pm |
| Friday: | 9am - 5pm |
| Saturday: | 9am - 1pm |
| Wednesday & Sunday: | Closed |